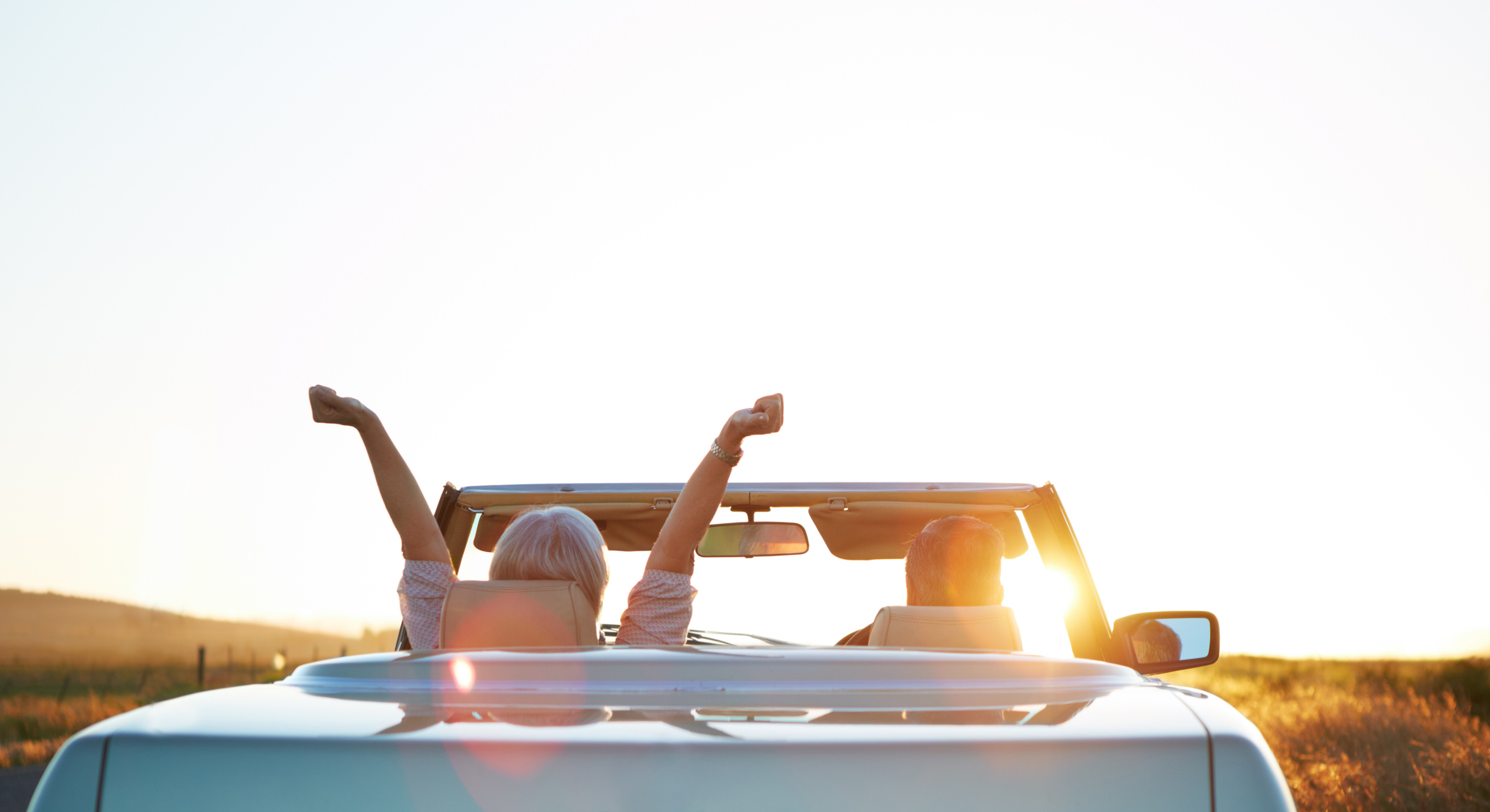 If you're getting close to retirement age, the coronavirus pandemic could cause you to reconsider your plans.
While the stock market has (at least temporarily) rebounded and many businesses are reopening, the nation is still struggling to contain the coronavirus, which is impacting education, business, and consumer behavior.
We are living through a time with an extraordinary number of "unknown unknowns." Uncertainty is high. Nobody knows for sure how things will unfold. Many investors, especially those nearing or already in retirement, may naturally feel the urge to do something to try and guard against market fluctuations. However, depending on your personal financial situation, there are a few common mistakes to avoid if you want to keep your retirement plans on track.
Mistake 1 - Pulling your money out of the stock market
If you're nearing retirement age, it may be tempting to pull your savings out of the stock market in an effort to protect your money. Perhaps you were surprised by the second-quarter rebound, but don't think that recovery is sustainable. However, you may want to think twice before withdrawing funds from your retirement account.
There are penalties for taking your money out of your retirement fund before a certain age. By withdrawing your cash from your 401(k) or traditional IRA before age 59-1/2, you'll be subject to a 10% penalty fee and will also need to pay income taxes on the amount you withdraw. Although the CARES Act temporarily lifted some of the restrictions around retirement accounts, those new rules only apply to those who are using the money for coronavirus-related expenses -- not those who are concerned about a market crash.
Many believe that the investing strategy they should follow is one that keeps their money invested while the stock market is climbing only to sell at the last possible moment before a crash. And some might be eyeing such a move presently, if they believe the market is in for another downturn in the near future. But that kind of timing is nearly impossible to achieve, even for professional investors, and pulling out of the market at the wrong time could cost you a lot of money in the long term. We instead favor a strategy that looks to buy quality business positioned to adapt to the changing world and hold those positions for the long run. We believe high quality businesses are best positioned to weather market volatility – even through crises like a pandemic – and emerge not only intact but potentially stronger.
Mistake 2 - Retiring now if you're not financially prepared
A crisis like a global pandemic can throw even the best laid retirement plans into doubt. And with so much uncertainty in the current job market, it may be tempting to "get off the ride" early. However, one of the pitfalls of retiring when the stock market is volatile is that you risk withdrawing money from your retirement account during a market downturn. If you choose to retire now and the market crashes again, you might end up withdrawing your savings when stock prices are meaningfully down -- potentially losing money on your investments.
Before you retire, consider all your sources of retirement income. If you're going to be relying primarily on your personal savings and you have just enough saved to get by, retiring now could be risky because a crash could wreck your plans. Instead, it might be wise to hold off on retiring for a couple of years until the stock market seems a little less volatile, or find other sources of retirement income so you won't be so dependent on your savings.
Mistake 3 - Pressing pause on saving for retirement
Saving for retirement takes decades of consistent work, and pressing pause right now will cause you to miss out on your most valuable resource: time. Nobody knows how long it could be before the stock market stabilizes, and if you stop saving for a year or two (or more), that can throw your retirement plans into disarray.
Of course, it may seem counterintuitive to invest even when a market crash could be imminent, but market downturns may actually be prime opportunities. Because stock prices are at their lowest, you can get a lot more for your money by investing when the market is down. If you were to wait until the market stabilizes to invest, you might miss out on the chance to load up on high-quality stocks at a deep discount.
It can be tough to prepare for retirement when the future is uncertain, and nobody has all the right answers. But by avoiding these common mistakes, you can ensure you're doing everything possible to keep your retirement plans on track regardless of how the stock market behaves from day to day.