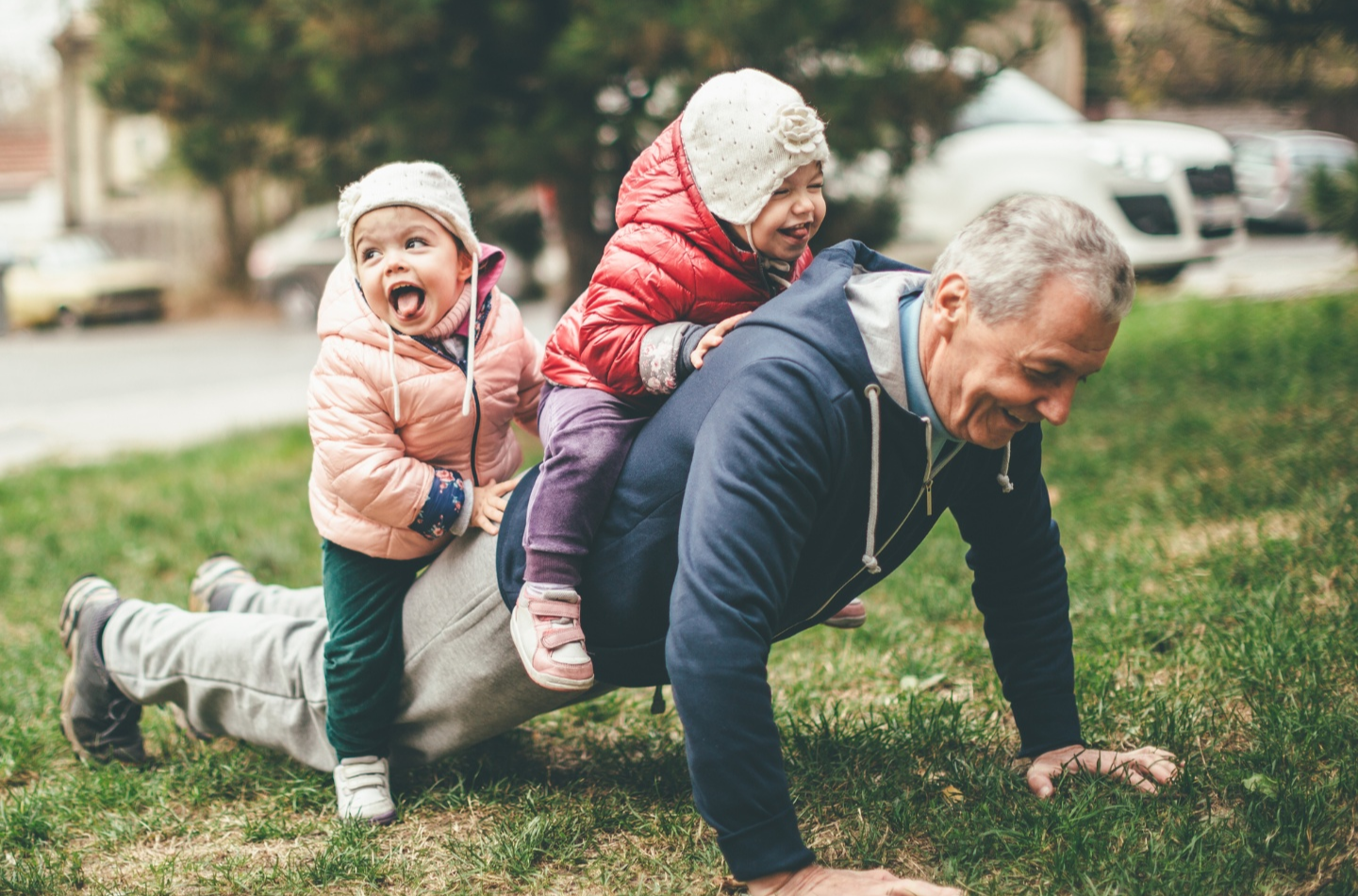 Don't just leave your legacy. Live it. Leaving a legacy is something that's important to many people, but when it comes to making a long-term plan, it can be hard to know where to begin.
Too often, a legacy can boil down to "the leftovers." In this scenario, you might take what you need for day-to-day living, healthcare costs, and other expenses for however long you need it, then leave what's left to your heirs.
Given all the uncertainty that comes with retirement, this approach makes sense. After all, none of us can know how long retirement will last, how our circumstances might change, or what kind of medical care we might need down the road.
There are many unknowns when it comes to planning your legacy, but strategic and thoughtful planning, and investment management aligned with your specific goals, can potentially help you make an even bigger impact for the people and/or causes you care about.
Maybe you want to help your kids purchase or build a family home. Or, you might want to leave a donation to a charity, university, or other organization. You might want to help put your grandkids through college, or simply leave a sizable nest egg for your heirs to use at their discretion after you've passed on.
All of these goals can necessitate different strategies when it comes to asset allocation, tax planning, and other factors.
Be sure you are addressing these three critical points as you think about your own legacy planning.
Factor 1: Assess your time horizon
Conventional wisdom tells us that as we get older, our investment portfolios should become more conservative. The idea here is that you don't want to take risks with money YOU need to live.
But if you believe you have enough invested for your own retirement, and the money is intended not for you, but for your children or grandchildren, you should be focused on THEIR time horizon rather than your own.
Considering that timeline, it may potentially prove prudent to retain a more aggressive asset allocation.
Since (ideally) your heirs may not need to access that money for quite some time, you may want to give it more potential for growth.
Factor 2: Set your strategy
At the same time, you would not want to put the money you need for day-to-day living and other expenses at risk unnecessarily.
You may want to apply what we call a "carve-out" strategy, in which you set aside a fixed amount of cash for anticipated living expenses, while investing the remainder with an eye toward potential growth.
Or, you might prefer to keep separate accounts – one for your own retirement and one for the wealth you intend to pass on. That way you could potentially be much more conservative with one portfolio, and more aggressive with the other.
Additionally, being strategic about charitable giving or philanthropy can offer a variety of tax advantages that can help more of your money go to the causes you care about, so you can make that much more of an impact.
Factor 3: LIVE your legacy
We know that people who are nearing the end of their careers or are already in retirement can struggle with the shift in mindset from working and saving to living and spending.
But as you approach this major transition, it's time to start focusing on YOUR goals.
Our children and grandchildren learn by watching us. The way we live our life, the values we hold, how we choose to spend our time… these are factors that contribute to our legacies just as much if not more so than any dollar amount we can leave behind.
For example, taking special trips with your family or spending extended periods together could be a very real and significant part of your "legacy."
Or you may decide that helping your children purchase a home as they start their careers or families might have a bigger impact presently than leaving money to them decades down the road.
You may also find that certain charitable endeavors have too much urgency to wait until you've passed on, and you want to make an impact right away.
In many ways, everything we do is an investment.
How you strike the balance between how you want to live and the financial impact you want to make today vs. what you want to build for the future is unique to you.
Planning for your personal goals and your circumstances can lead to different strategy recommendations, portfolio allocations, tax implications, and more. And that's where a professional, experienced wealth manager can help.