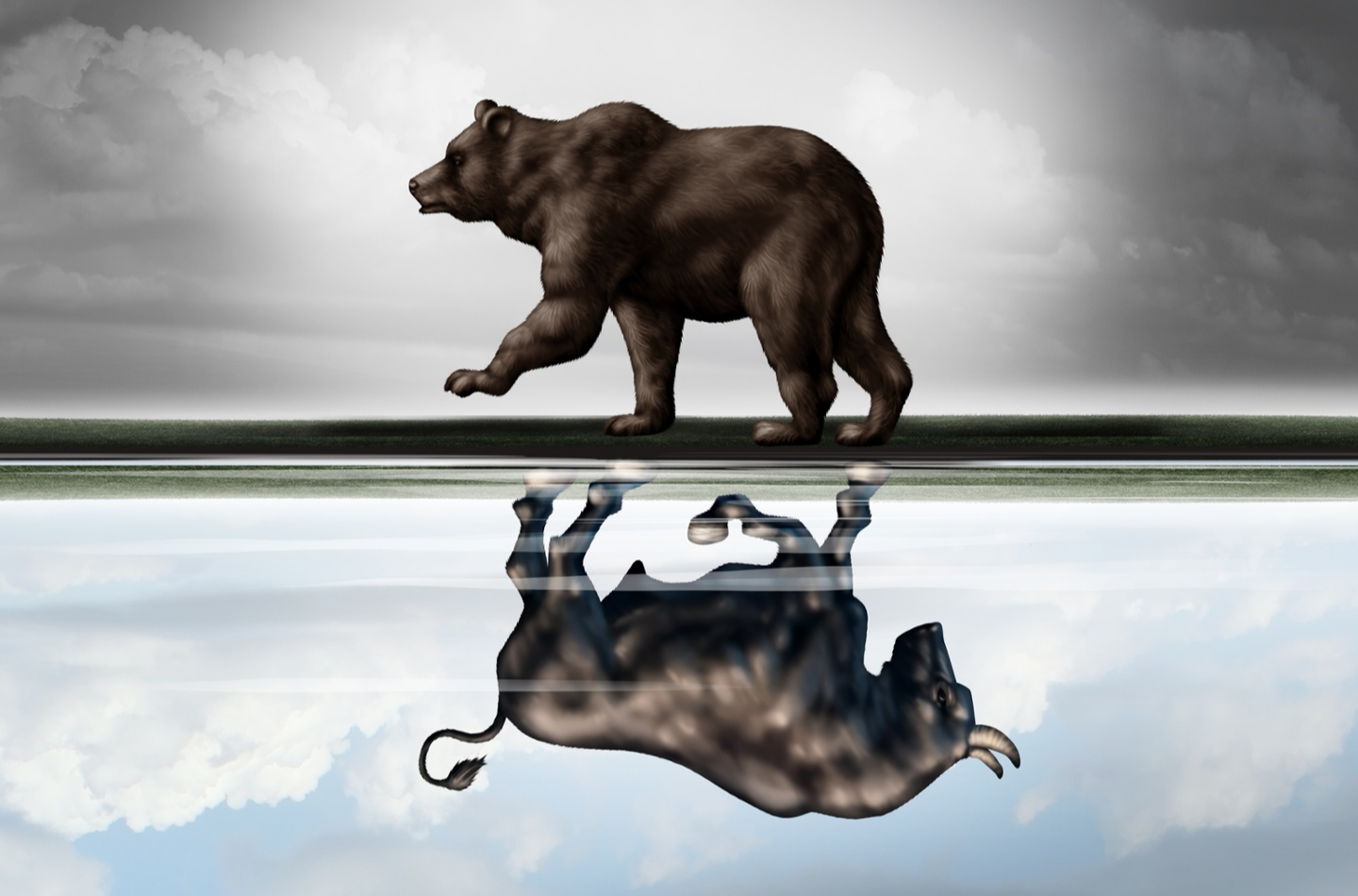 Investing when the market is down is easier said than done.
Buy low. Sell high. It's one of a handful of investing maxims most people can easily recite by heart. And yet, this simple rule can be surprisingly difficult to execute.
The market will always have its ups and downs. Investors have been on this ride for 200 years. Crises arise, and stocks sell off hard. The market tanks. People live in a state of anxiety watching their hard-earned savings dwindle in value. But, somewhere along the way, the market has historically started to rebound. Investors are wary at first. And yet, stocks keep rising and rising. Before you know it, a new bull market has begun.
The cause and nature of each crisis, the speed of the crash, and the duration of the down market may be different each time (perhaps drastically), but history tells us that the market should ultimately rebound. We're living through one of these moments presently, albeit a bit different from past crises. We experienced a sharp selloff in March, followed by a rapid recovery spanning much of the second quarter.
We believe that times like these present great opportunities to invest when stock prices are low, but we understand that it can be so hard to do so for two primary reasons.
1. It always feels different this time.
It's easy to say that the next time the stock market crashes, you'll be the first to take your cash and buy stocks on the cheap. But when the crash actually comes, the reason behind it always seems to be new. The bearish arguments for what the future will bring may seem extremely compelling.
During the financial crisis in 2008 and 2009, there was a very real chance that the global financial system would collapse. It took extraordinary effort to keep it afloat. Many of those who took the chance and invested optimistically got rewarded, but to say that was an easy decision or any kind of a sure thing is to let hindsight cloud what the crisis was actually like.
This year, the coronavirus pandemic has led to similarly unprecedented actions, including the suspension of nearly all business activity for months. Tens of millions are unemployed. GDP has plummeted. A market crash seemed warranted, and the magnitude of the decline reflected how much concern there was. Now, many risk-tolerant investors who purchased stocks while the market was down have positioned themselves, if they decide to sell, to potentially reap the rewards of a rebound. However, there's still no certainty that the pandemic won't get worse, and that markets will not take another plunge in the months to come.
It may not be realistic to build a mindset where you're comfortable or even eager to buy into crashes. That kind of fortitude is a rarity. This is why we advocate for making an investment plan well in advance and sticking to it through times of uncertainty or volatility. If you are able to extract your decision-making from the stress of moment-to-moment market swings, you may be better positioned to weather the storms, and even potentially come out the other side with significant gains.
2. You'll settle for nothing short of perfect timing.
Even if you have the discipline and resources to buy stocks when the market drops, we believe that the odds of your picking the absolute bottom are nearly zero. Market timing is not something we attempt or recommend to our clients. Often, investors may experience one of the following outcomes:
You'll identify bargains when the market is down 5% or 10%, and use up all your available cash just in time to see stocks drop another 10% or 20%.

You'll wait until the market stops falling, and then when share prices start to jump, you'll nitpick over whether you should really pay 5% or 10% more than you would've paid if you'd just picked the day of the market lows to buy. Then, the stock will rise another 10% or 20% while you sit shaking your head.
One strategy that can help you avoid these problems is to buy partial positions rather than investing all at once. You can make this strategy part of your predetermined investing plan.
You might invest a portion when the market's down 5%, another when it's down 10%, and a bigger part when it's down 20% or 25%. Or you might decide to contribute a set dollar amount on a predetermined schedule ­– say, the first of the month or the last day of the quarter – regardless of what's happening in the broader market. That way you can remove yourself from the market timing game altogether.
Even using these strategies, you'll sometimes invest all your money before the market hits bottom. But as the market likely recovers, you'll see some of those positions turn profitable, perhaps early on in the rally. You also may run the risk of not investing all your cash at bargain prices if the market turns out not to fall that far, but that at least leaves you with opportunities to capitalize on future downturns.
If it's right for you, what's a good way to keep investing during a market crash?
Knowing that these influences are out there is helpful. But even knowing them might not make it any easier to pull the trigger in the next market crash.

As mentioned above, we believe the easiest way to avoid having to worry too much about investing during crashes is to have a predetermined plan. Taking advantage of market crashes is harder than it looks. If you have a plan in place ahead of time, it can be easier to overcome anxiety and make the prudent choices in the moment that seem so obvious in hindsight when markets (and you!) aren't under as much stress.