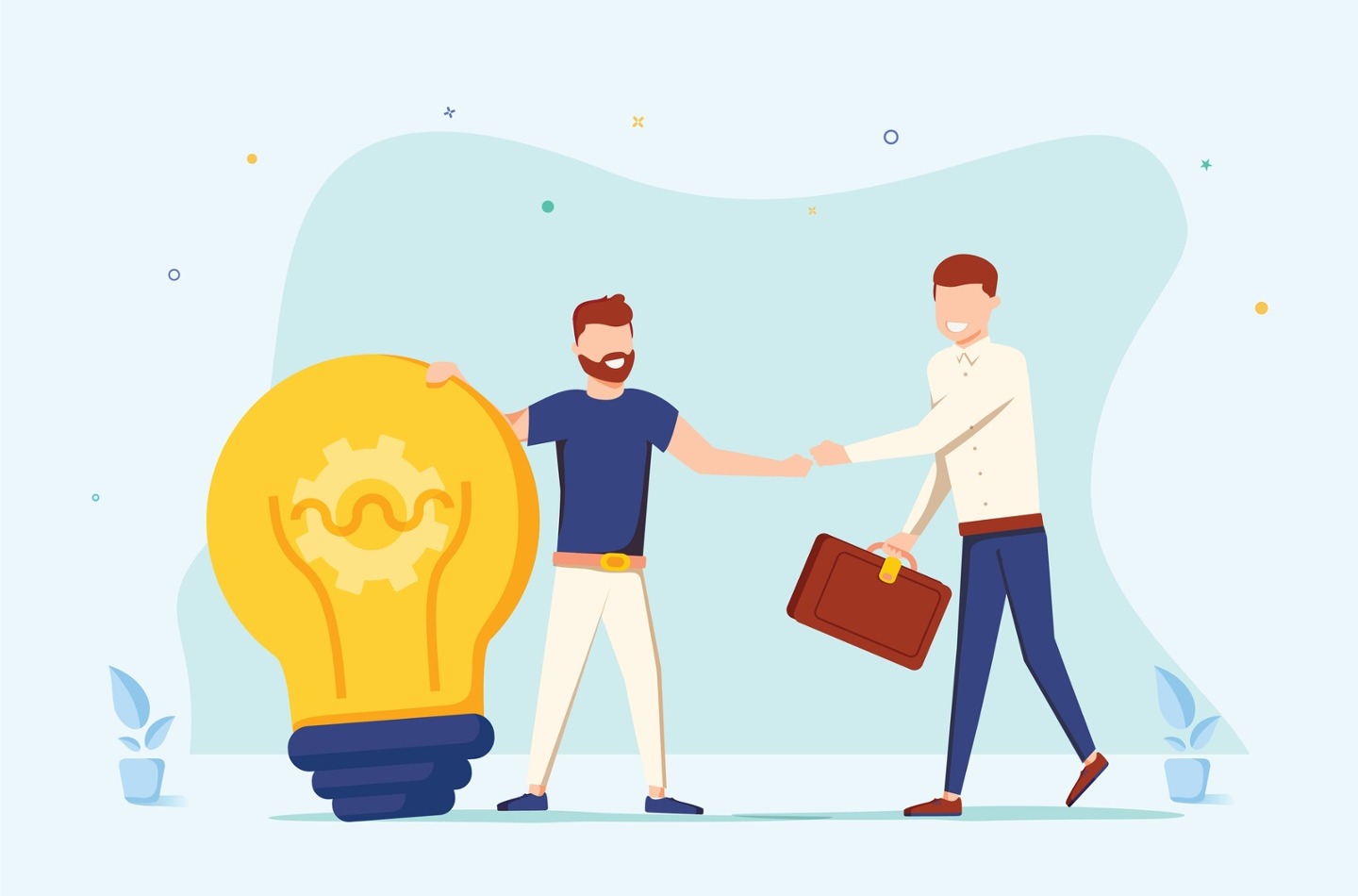 For some investors, this risk may be worth taking for the potential of a proportionally outsized reward.
As you get serious about saving and investing toward your long-term financial goals, you'll need to determine which investments and investment vehicles are right for you.
You may be looking for a "set-it-and-forget-it" solution such as index funds or target date funds.

Maybe you're looking to strike a balance between stocks and bonds. Even within a stock portfolio, you might find yourself gravitating toward large, relatively stable, dividend-paying companies, small cap stocks with growth potential, or something in between.
One attribute all of these investment options have in common is that they are all publicly traded.

But where do you turn when you want to "invest in the next big idea" or "get in on the ground floor" of a potentially massive opportunity. Well, that's where venture capital comes into play.

What is Venture Capital?

Venture capital is funding provided to startups or entrepreneurs, usually by individuals or small groups of investors. Venture capital is a subset of private equity – companies not traded on public exchanges. The industry began in earnest shortly after World War II and has grown in scope and sophistication since.
As opposed to the broader private equity space, venture capital tends to focus on emerging companies that are seeking funds for the first time. These may be "pre-revenue" companies – a person or group with a big idea looking for investors to help bring it to life. Or they may be "early stage" companies that may have a product on the market and a small customer base, but are still just getting off the ground.
Generally, the goal is for investors to realize gains on their investment when the company is eventually sold or taken public.

What are the downsides of venture capital?



Risk, Risk, Risk
Venture capital is among the riskiest investments out there. Venture capitalists tend to own relatively large portions of the companies they invest in. That means the potential for massive returns, but also the very real possibility of losing everything. While share prices of a large cap company worth hundreds of billions of dollars rarely drop all the way to zero, venture capital shares often do.
While investing in a blend of publicly traded companies is a patient, deliberate game of hits and runs, venture capital is a game of strikeouts and grand slams, often with plenty more of the former than the latter. Any investor considering venture capital should make sure they are comfortable with the idea of losing the entirety of their investment.

Lack of Liquidity & Meeting Future Commitments
Once you're in, you're in. Since shares of venture capital investments aren't sold on the public exchange, investors have very few exit opportunities. That means you should expect to have the money you invest tied up for 10-12 years. Share prices may fluctuate wildly over that stretch, and many investors fail to recognize the fact that more often than not, there is no way off the ride until the company either folds, gets sold, or goes public. In short, don't expect to see your money again for a long time, or quite possibly, never again.

And if you invest in start-ups through a venture capital fund, it's unlikely that the fund will require that you contribute the full amount of your "promised" investment up front. Nearly all venture capital funds "call capital" as it is needed. This requires that you set aside liquid assets to fund future investments that you've committed to. In addition to possibly missing out on other investment opportunities by holding cash on the sidelines, failing to meet these capital calls or "drawdown" requests can have severe financial implications for investors.
Possible Strain on Relationships
Often the small groups of investors or "limited partners" that invest in venture capital include close friends, family members, or business partners. You might make your initial investment with visions of your group sitting around a pool in some exotic location toasting to your incredible success. But in five years you might be sitting around a computer staring at an 80, 90, or even 100% loss. As tough as that might be to stomach, losing a friendship or straining a family relationship can be a much tougher hit. So you'll want to make sure your relationship with your partners is strong enough to truly endure thick and thin.
What are venture capital's potential upsides?
Potential Reward
We mentioned the very real possibility of losing your entire investment in venture capital. For some investors, this risk may be worth taking for the potential of a proportionally outsized reward. While downside is capped at 100%, upside is hypothetically unlimited. Venture capitalists are looking for returns in multiples, not percentages. And often, one big winner can more than make up for the losers. Investors able and willing to risk it all and see it through set themselves up for potentially life-altering gains. Keep in mind that venture capital investments are usually only appropriate for sophisticated, high net worth investors.

Fun and Excitement
Most wealth managers don't look at investing as a form of entertainment, but that doesn't mean it isn't fun. When it comes to venture capital, it can be thrilling to get in on the ground floor of an exciting new company and cheer it on as it attempts to make its mark on the world. Some venture capitalists even get involved in the day-to-day operations of the company by consulting or serving on the board of directors. With an anticipated 10-12 year commitment, a venture capital investment should be something that excites you personally, not just financially.
Striking a Balance: Investing with an Ownership Mentality
If you like the idea of investing in world-changing businesses, but either can't stomach or can't afford the risk involved in venture capital, investing in individual stocks on the public exchanges may be the preferable approach for you.

When you buy shares of an individual business, you can follow along as they build and grow, cheering them on as they report earnings and introduce new products or initiatives. Individual stocks also have the potential to provide outsize returns when compared to the broader stock market and more conservative assets like bonds.

Investing in individual stocks may be the right solution for you if you want to invest selectively in companies that are part of exciting business and consumer trends without taking on the extreme risks of venture capital investing. You can do this on your own or with the help of a wealth manager.
At Motley Fool Wealth Management, we bring an ownership mentality to our proprietary, equity-based portfolio strategies. We seek to invest in businesses that are changing the world, believing they can do the same for our clients' portfolios.
Click here to learn more about our approach, and how we can apply a business ownership mentality to your long-term investment accounts. Please also take a minute to review our Client Relationship Summary, which can be found here. It's only two pages, but it provides important information about Motley Fool Wealth Management and allows you to more easily compare our services to others in the financial industry.