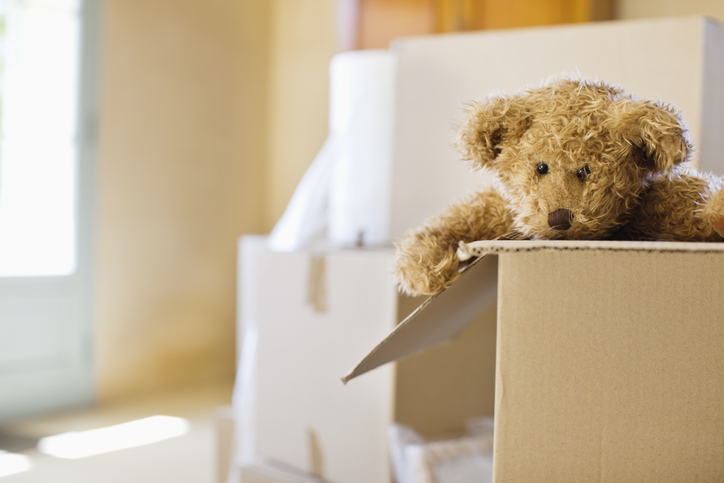 You know something's "strange" when family members ask for holiday gift ideas in September! That "strange" thing? A shipping crisis like we've never seen before.
Have you wondered why the washing machine you ordered in August is still "on its way"—or worse—was just canceled by the vendor? Unfortunately, the answer is akin to sitting on an LA freeway during rush hour!
Offshoring
Over the past decade or so, many U.S. and European companies have moved their manufacturing of goods and other services offshore, netting them 20%-60% of cost savings.1 That's a lot of dough! And while there have been minor issues—like lower quality goods—other issues have been severe—such as intellectual property theft and poor working conditions. Despite these risks, many companies continued to see the upside from offshoring… until now.
A perfect storm
Many offshored manufacturers and companies that export to the U.S. as their primary source of revenue are now facing a deteriorating situation—their products are not getting into the hands of U.S. consumers. This is not ideal at any time, but it may be particularly harmful to their bottom lines during the end-of-year holiday season.
Two main factors—COVID-induced closures of factories and pent-up demand for goods—have contributed to the current problem. Yes, supply and demand really do matter!
But these two issues alone do not account for the full extent of the issue. There's also a traffic jam.
Gridlock
Many Asian factories are now, where able, operating at full capacity.2 So, goods are ready to be shipped, but they cannot find available ships or containers. That's because the receiving end is congested.
U.S. ports—primarily on the west coast—are backed up: Ships are waiting nearly a month to dock. When they get an opening, containers take significantly longer to offload—because of the bigger loads and scarcity among available dock workers. Once the ships are empty, they don't have containers to bring back to the factories because dock warehouses that hold the offloaded wares are near full capacity.
What's part of the hold-up now? A lack of truck drivers.
The result? A teddy bear now takes 133% longer—70 days instead of 30*—to get from Beijing to Chicago.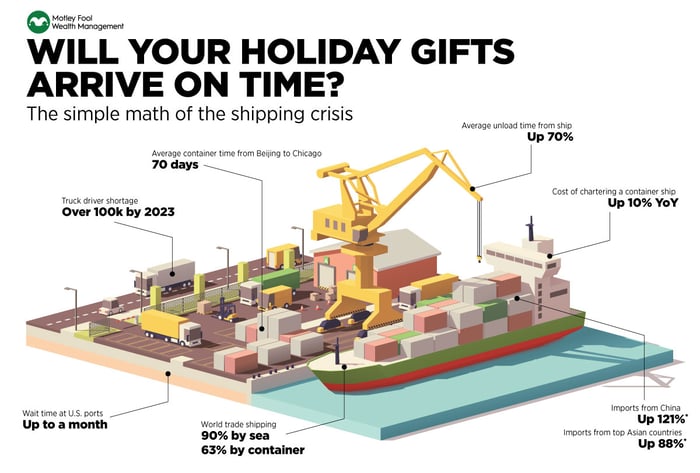 *Sources: U.S. Census Bureau, Wall Street Journal, Schneider National, Inc., Drewry Shipping Consultants Ltd, Howe Robinson Container Index, American Trucking Associations, Marine Exchange, visionproject.org
So, I guess Auntie Marita was right in pushing for holiday shopping ideas in the summer… because now may be too late. But lucky for you, Fool Wealth has a solution. Consider gifting shares of stocks or other investments! Our wealth advisors can help. It could be the gift that keeps on giving.