Compounding? Oh yeah, we're interested...
Compounded returns are a miracle! Well, actually, it's just math but the results can be life changing. Simply put, compounding is the phenomenon of gains producing further gains. Compounding is one of the reasons why we believe that discipline and diligence are far more important to investing than timing the market. Use the calculator below to see what steady, patient investing could mean for you.*
,
every
from age

30

to age

65

.
Use the slider below to select your age range
My expected rate of return is 8%
Use the slider below to select your expected rate of return. Rate of return is the annual percentage change in the value of an investment and may be influenced both by an investor's risk-return preferences and macroeconomic factors.
Contributions:

$
Returns:

$
* This calculator provides estimates based on the information you have inputted, and does not consider variables that could (perhaps materially) impact your actual returns, such as your investment strategies, market performance, or other external factors. All investments involve risk. There is no guarantee that the estimates projected here will reflect actual results.

DISCLOSURE: This calculator is for informational purposes only and generates outcomes that are hypothetical in nature. It is not intended to provide investment advice, nor is it intended to indicate the performance, availability or applicability of any product or service. The intent of this calculator is to give a basic demonstration on the impact of compounding. Information is projected based on your inputted data only. It does not take into consideration your unique circumstances that could (perhaps materially) impact actual returns, including, but not limited to, your risk tolerance, investment strategies, and market performance. The accuracy of this calculator and its applicability to your circumstances is not guaranteed. Results and analyses are based exclusively on information provided by you and no assumptions are made as to your particular situation. This calculator is limited to equities and doesn't reflect exposure to other asset classes which typically comprise a portfolio. All results are hypothetical in nature. Prior to making any investment decisions, you should consult with an appropriate and qualified advisor about your unique situation.
You earned it. Now let us help grow it.
We believe holding individual stock positions in high-quality companies is a time-tested path with great potential for building wealth. Our in-house portfolio managers' distinctive analysis, hand-selected holdings, and high-conviction portfolios can set us apart from other firms. But that's not all…
| | | |
| --- | --- | --- |
| Fool Wealth Delivers | How We Do It | Why It Matters To You |
| Personalized Asset Allocation | How We Do ItBased on the information you share, you'll receive a customized allocation – driven by our high-conviction equity strategies and appropriately diversified. | Why It Matters To YouYour financial circumstances and goals are unique to YOU. That's why we create tailored allocations of our high-conviction equity strategies that we believe can help you pursue the financial future YOU want. |
| High-Conviction Portfolio Strategies | How We Do ItOur in-house investment team works to find and track investments they believe can achieve the best results for our seven strategies, which range from aggressive growth to fixed income, international, and more.* | Why It Matters To You We believe that over-diversification can dilute your returns. We believe that concentrated portfolios can give you a better chance of outperforming the market over the long term. |
| Active Investment Management | How We Do ItOur team of professional financial analysts and portfolio managers carefully monitor each holding, and do all of the buying and selling within your portfolio. | Why It Matters To YouWhether markets are skidding, soaring, or something in between, you can rely on our experienced portfolio managers to make the tough decisions that might otherwise keep you up at night. |
| Separately Managed Accounts (SMAs) | How We Do ItYour money is held in an account that is solely yours rather than a pooled vehicle with investors who may have different goals. | Why It Matters To YouIn an SMA, the actions we take reflect your investment preferences. While a pooled investment vehicle may offer some advantages, such as enhanced hedging capabilities, it must also cater to the needs of all its investors. With an SMA, we act based on your preferences. |
| Ownership of Individual Stock Positions | How We Do ItMany of our competitors invest their clients in pooled vehicles that simply track the market or certain sectors. With Fool Wealth, you'll own shares of each individual company within your equity strategies. | Why It Matters To YouYou can see exactly which companies you own, and how many shares of each. You can see how each stock is faring, follow news about the companies you hold, and even cheer them on. |
| Written Rationale for Every Trade | How We Do ItOur portfolio managers deliver a detailed explanation for every trade they make on your behalf, and the thinking behind their decisions. | Why It Matters To YouWe believe in complete transparency. You'll not only know what's happening with your money, but why. |
| Financial Planning Under One Roof | How We Do ItFor clients with over $1M under management, we assign a dedicated Wealth Advisor to offer comprehensive financial and retirement planning services. | Why It Matters To YouYou'll receive personalized guidance and advice from an advisor who knows your individual investment goals and risk tolerance. |
Get started in just 10 minutes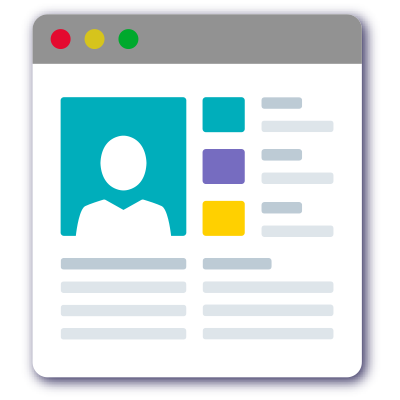 Tell us about yourself
Fill out the form below and answer a few simple questions about your financial goals to complete your Investor Profile.
Answer a few questions about your financial goals to complete your Investor Profile.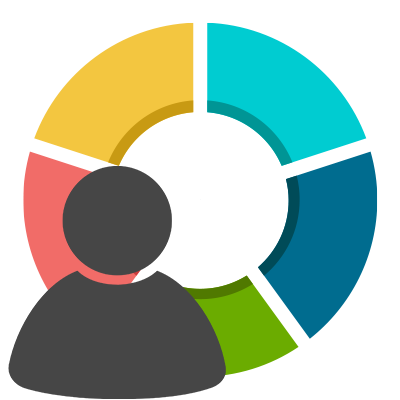 Get your free Personal Portfolio Recommendation
Review, explore, and approve your Personal Portfolio recommendation based on the answers you provided.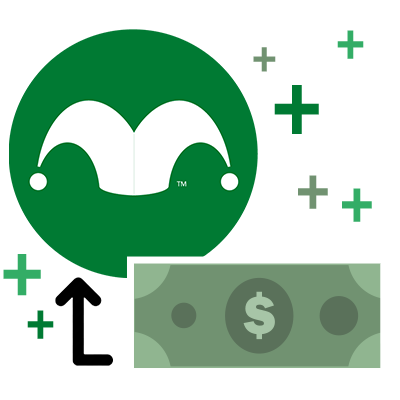 Create and fund your account
Set up and fund your new Fool Wealth account with our help.