Our Mission
Motley Fool Wealth Management was founded in 2014 with the goal of helping busy individuals and families outsource the work of Foolish stock picking and asset allocation to a team of experienced professionals, so that you can feel confident in your financial strategy and be free to take in all life has to offer.
Where Did Motley Fool Wealth Management Come From?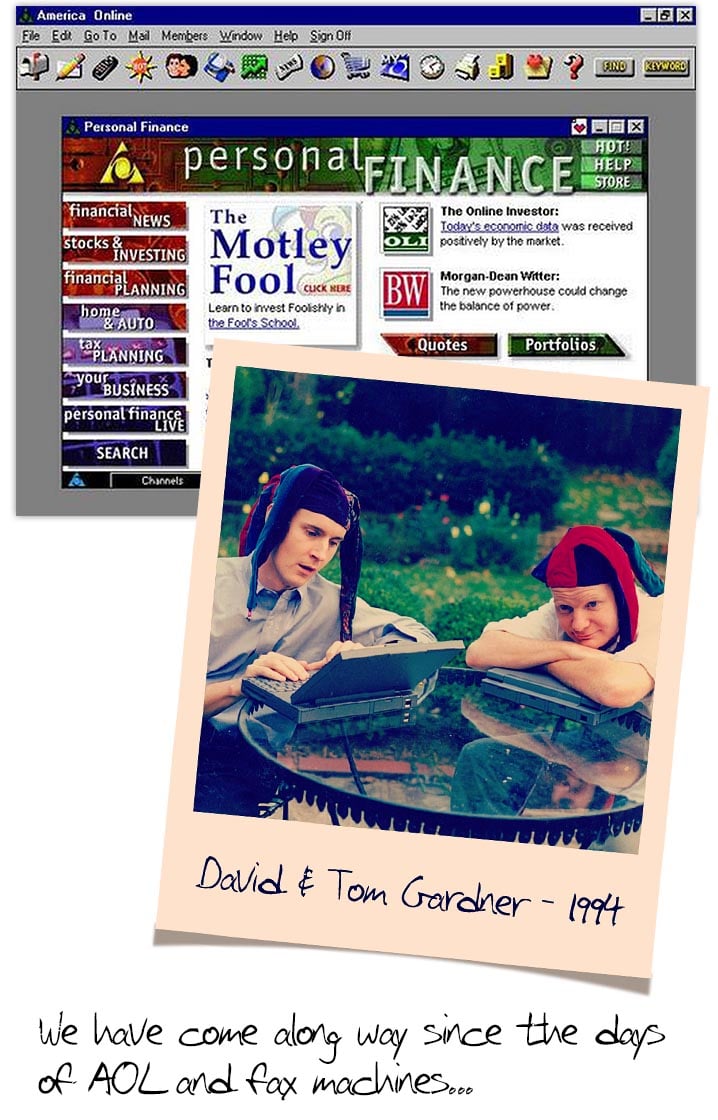 Motley Fool Wealth Management is a sister company of The Motley Fool, LLC. Founded in 1993 by brothers Tom and David Gardner, The Motley Fool's central thesis was that everyday people could become successful investors by using common-sense principles over complex formulas or Wall Street brokers. Tom and David set out to bring this vision to life through a subscription-based newsletter service that offered stock picks along with relevant, useful information that readers could easily understand and apply to their own investment portfolios.
Over time, it became clear that a significant segment of subscribers loved The Motley Fool's business-focused, buy-and-hold investment philosophy, but didn't have the time or dedication needed to actively apply it to their own retirement accounts or other long-term portfolios. And so in 2014 Motley Fool Wealth Management was created to address this need, offering investors a hands-off way to invest Foolishly for the long haul.
We started with a small but enthusiastic group of just five employees and around $100M in assets under management. In the years of thoughtful analysis, opportunistic purchases, and prudent portfolio management that followed, we've been able to expand our reach to over 3,000 clients worldwide and $2 billion in assets under management.
We made a name for ourselves in the investment management space and earned the respect and admiration of our peers. But more importantly, we've worked every day on behalf of our clients to earn their trust, grow their wealth, and give them confidence in their financial futures.
What is Foolish investing?
Simply put, the Foolish investment approach seeks to invest in great businesses with strong growth prospects, then hold on to those positions for the long haul. These businesses have what we believe are easy-to-understand revenue models, clear competitive advantages, great management teams, strong corporate cultures, and long runways for growth.
What's the name all about?
Our distinctive name is inspired by the character of The Fool – or court jester – who appears in Shakespearian literature. Although The Fool was hired to make jokes and entertain the royal court, he was also a surprisingly intelligent and insightful character, and the only person who could speak truth to the King without fear of imprisonment (or worse!). In turn, he was able to offer wise counsel without flattery or sugar coating, and often with a healthy dose of humor.
That's the approach we take with all of our clients at Motley Fool Wealth Management. We draw on our years of expertise to offer straightforward strategies, advice, and recommendations with your best interests at heart. No jargon. No runaround. Just a commitment to using our industry-leading strategies to help our clients pursue their long-term financial goals.